Your New Happy Place
Find your new direction in our dedicated yoga studio. From beginners to advanced, we offer something for everyone.
Our signature class! Sweat. Love. Heart. Grit. Move your body through yoga asana's (poses) in this total body workout. We lay it all out on the mat. Music will move you, sequencing will challenge you and savasana will connect you.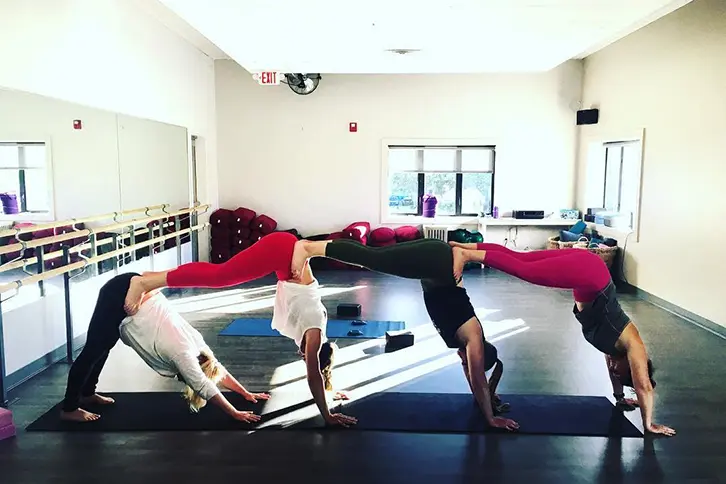 A class designed to meet each person where they are. This class will take you through movement that will enliven your body with breath and mobility.