The Best Place to Set Your Pace
Find your motivation while experiencing an indoor road-cycling experience. Feel empowered as you generate killowatts while you ride.
Our signature class! Choreographed Cycling – Ride strong to the beat in our signature cycling class. Tap back, push up, jump, slide, squat and isolate your way into cardiovascular health and full body strength. Gain additional upper body strength through isometric, low impact free weight training while you ride.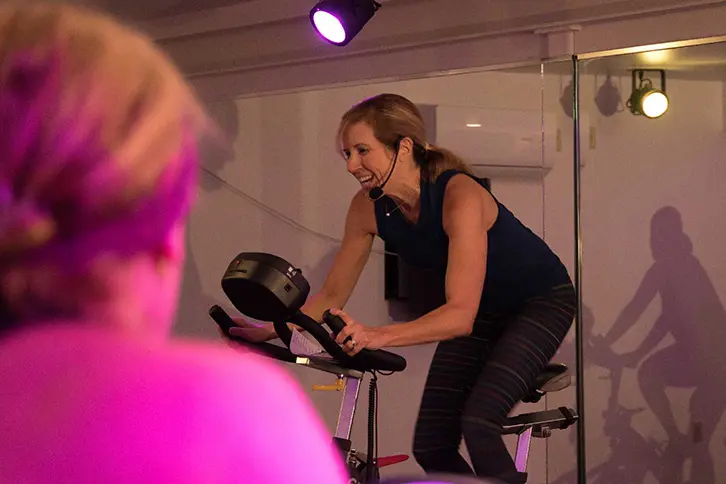 Challenge yourself in our cycling class made to simulate a road cycling experience. You'll be guided through steep inclines, rolling hills and fast flats all while generating electricity to offset our collective carbon footprint.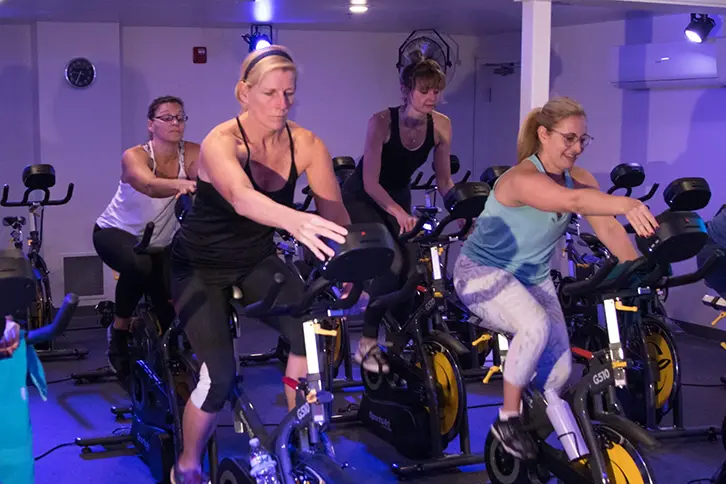 Our Core Cycle class is a 40 minute road cycling experience, followed by 10 minutes of intense abdominal work, and ending with 10 minutes of dynamic stretch. Challenge your mind and body, and cultivate cardiovascular endurance and a solid core.